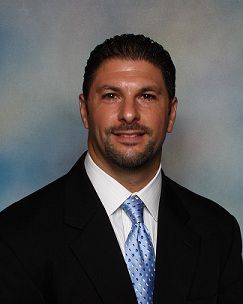 I was born and raised in Rhode Island, brought up in a Construction and Real Estate Family while playing competitive travel Hockey and Soccer. I attended high school and graduated from Mount Saint Charles Academy (Rhode Island) in 1988, and then went on to play Division III hockey at Roger Williams College, majoring in Business Investment and Finance. Prior to my almost 25 years in the mortgage industry here in Florida, I grew up spending all of my time working side by side with my father who was a Developer, Home Builder, and Real Estate Broker in Rhode Island. I had my Real Estate License at 18 years old and flipped my first house at 19 years old. I went on to run the construction division of my father's company for 5 years, until I moved here to Florida.
I've spent more than half my life helping people find homes, build homes, and for the last 25 years, finance homes. I'm very proud of the resume that I've created for myself, and the history that comes with the resume I have. Having done that, it allows me to share with you, my client, all of my experience in buying, building, and financing real estate. Over the last 25 years I have been personally responsible for overseeing and closing more than 8000 home loans as the owner of my own company since 1996, while always putting my client's needs first.
If I could sum up my career in just two words, those words would be Honesty and Service. My foremost goal is to be as honest and straight forward as possible. I make sure that every answer I give you is based on my years of experience and the facts that are true to your personal situation. Second, my goal is always to go above and beyond when providing my clients with the level of service that they deserve. The only level of service I'm satisfied with is one that exceeds your expectations. I look forward to working with you on all of your real estate financing needs.
- JT